Trip Dates: 10/21/2017
Author: Matt Kownick
Where: Governor Dodge State Park, WI
Trip Name: Governor? I barely know her.
I got back into climbing the fall of 2015. The goal then was to get outside, on the rock, as much as possible. We had a Saturday open on an unseasonably warm day in October. My climbing partner, Jan, suggested we go do some sport climbing west of Milwaukee. I had never been there to climb on rock (funny story, Jan brought me there once before, but in winter to try out ice climbing…but that's another story) so we decided to go for it.
A good buddy of mine, John Kraft (@masterkraft32), was free and tagged along. It was his first time climbing outside. He found the right balance of sore forearms and comfortable hammock positions in no time.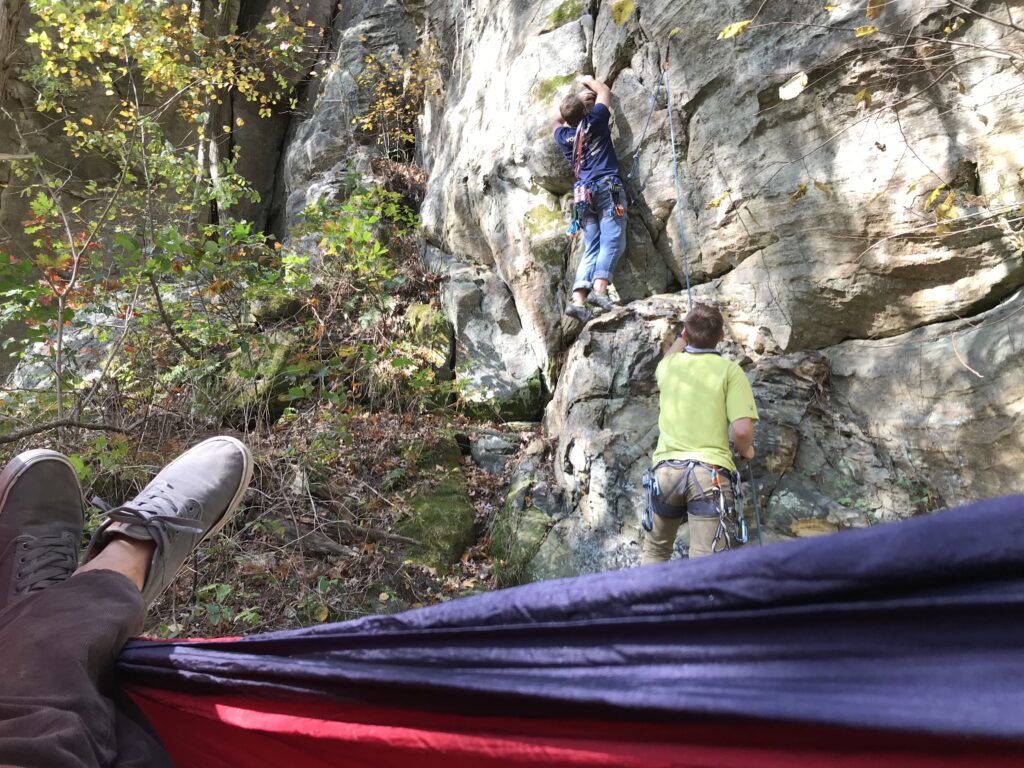 Governor Dodge has several climbing areas in the park. The rock is mostly sandstone, which is uncharacteristic for the Midwest. Because of this, the anchors for sport climbing are spaced far apart. It makes for an edgy (and stressful) first clip.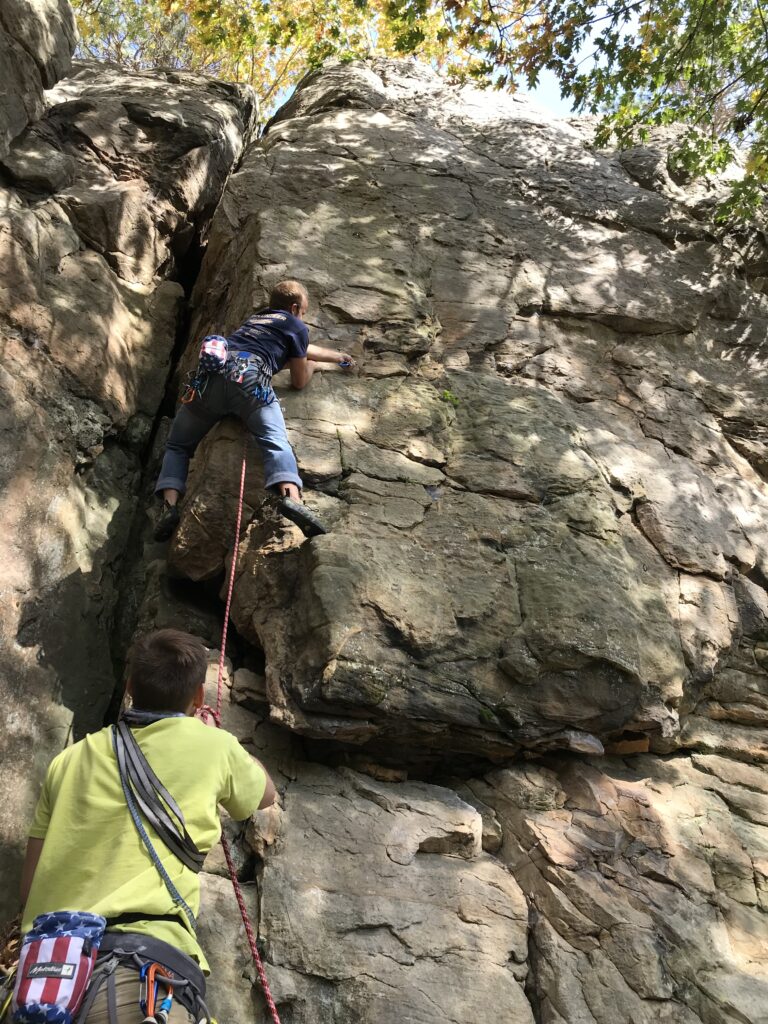 Making it up
The area of the park we climbed is the only part that has sport climbing. Some climbers back in the day decided to drill anchors without asking the park rangers. Safe to say it was frowned upon. When found out, they were allowed to keep the bolts previously drilled but couldn't add any others.
The most enjoyable route of the day was "Mean and Green." It was a push for me, and Jan decided it was best not to tell me the rating until I finished climbing it. We both made it about ¾ of the way before calling it. Fun and challenging route.
All and all 'twas a great day finished off with some refreshing brews and intriguing conversation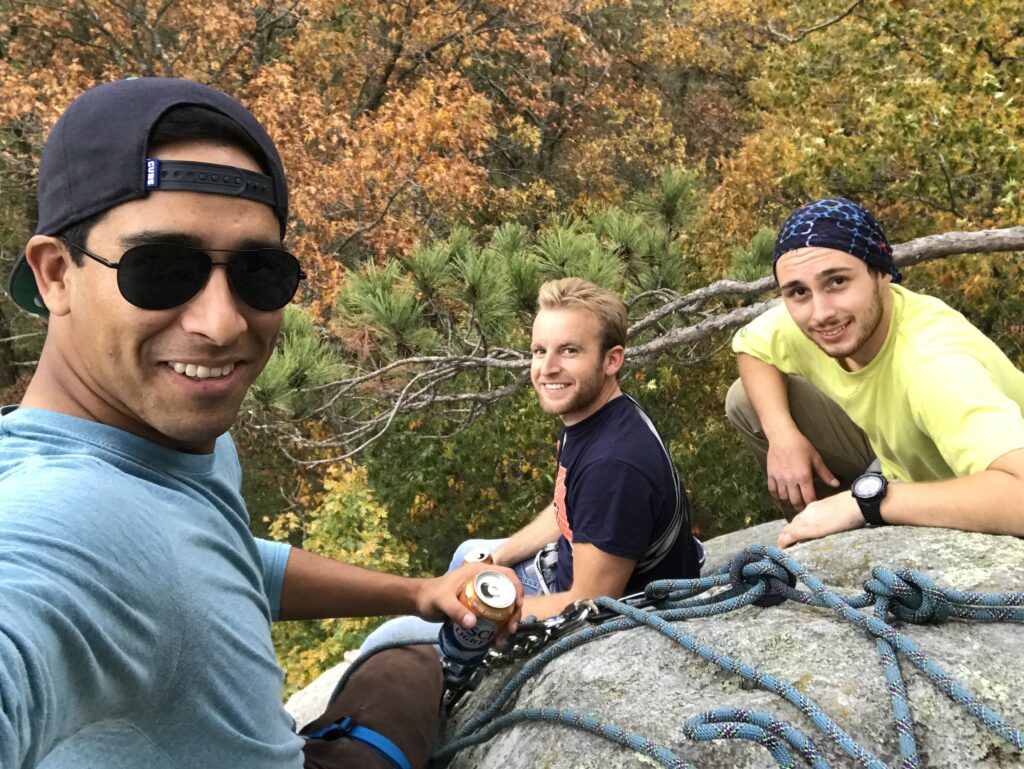 20:20 Hindsight:
If you have toe holes in your shoes, get them fixed. Ain't nobody got time for holes. They severely impact your ability to confidently climb.
Calories:
John and I stopped at a classic Wisconsin Bar/Restaurant called: Klassik Tavern. Burgers were excellent, and the beer was better.
Caught off guard:
How beautiful Governor Dodge is during the fall.
Looking for more? Has the 3×3 left you high and dry? Don't fret. Follow the Trail Book for more Veital!
If you're reading from Wisconsin or Indiana, don't forget to check us out in person through our beloved partners at:
Yellow Wood Gear in Shorewood, WI &
Becker Supply Co. in Indianapolis, IN